THE AFTER DINNER MAGICIAN WHO WOWS YOUR
GUESTS




The Magic of Human Connection
Dinner party magician Grant Price will entertain your guests and spark conversations in the process. Let him help you enrich your dinner party through mind reading and hilarious magic. Incorporating comedy, spectator interaction, and mystifying feats of the mind, Grant Price is a catalyst for giving your dinner guests something to talk about after the performance is over. Give your guests the chance to laugh together, experience wonder, and learn things about themselves and others that they never knew. Click below to get started!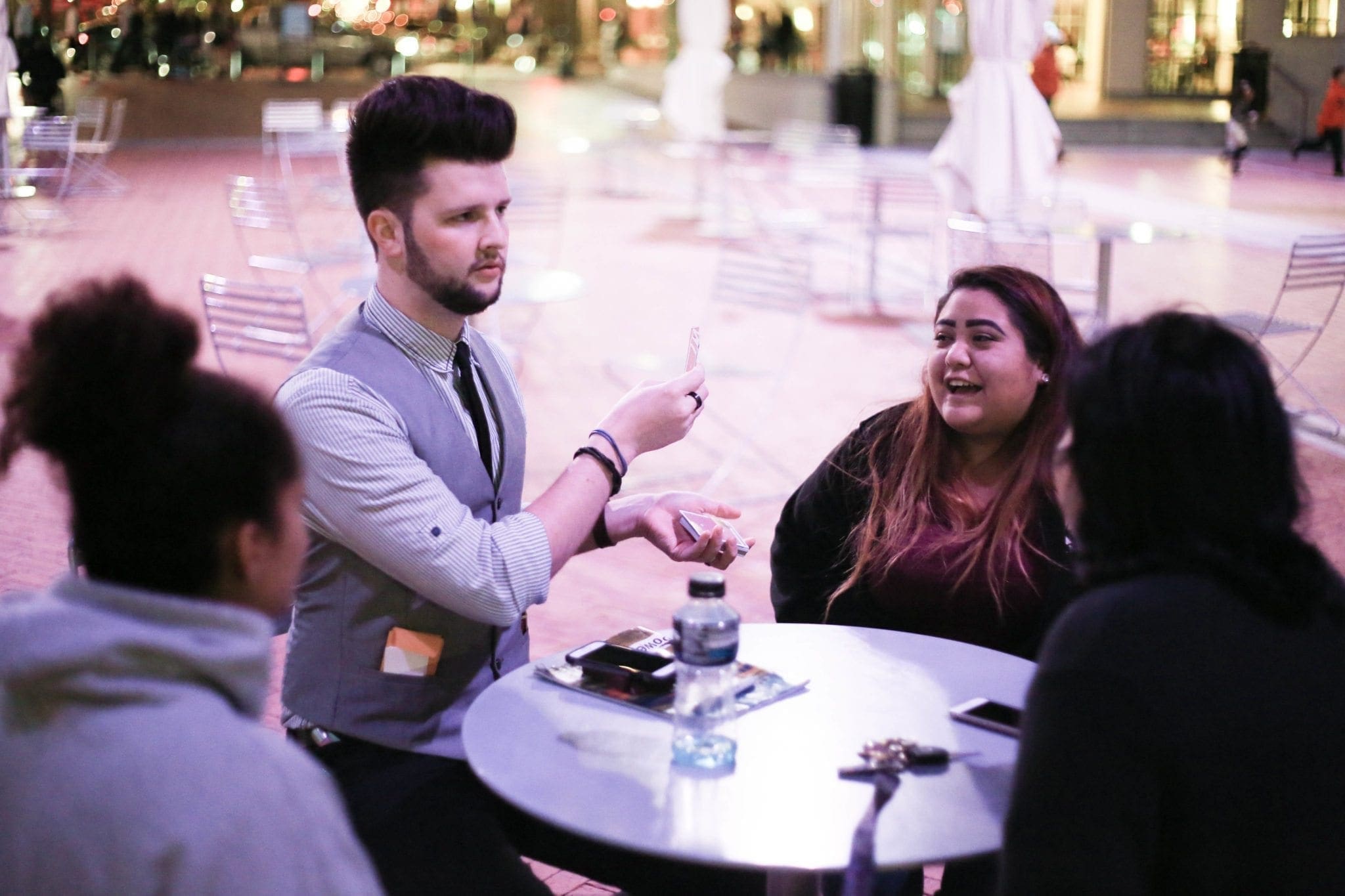 Start Your Dinner Party Off The Right Way
No more will your guests feel the awkwardness of having nothing to talk about. Witnessing dinner party magician Grant Price's performances will open up a world of conversation starters for your entire party. Between Grant's amazing magical performance itself and the information revealed about the people in your company, there will no longer be a fear of awkward silence. Booking dinner party magician Grant Price creates buzz throughout your entire event and you it makes the awkward moments disappear. Let us help you do that – click below.