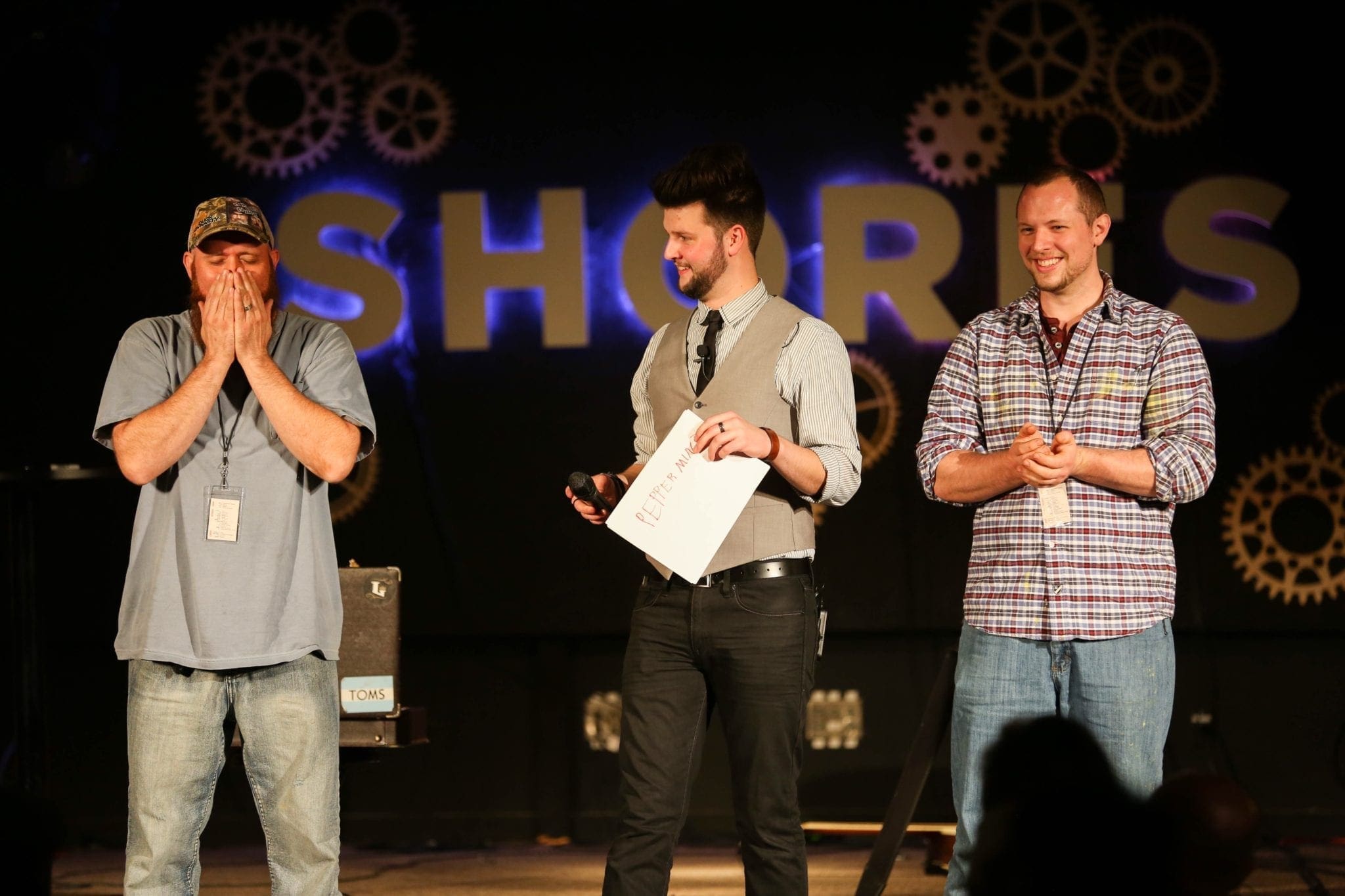 WHAT IS MENTALISM?
Mentalism is observational mind reading whose sole purpose is to entertain. Grant Price is not psychic. He is not supernatural – he is an observation expert.
After spending years as a magician, Grant Price developed a unique capacity to read people like few people can. He sees what most cannot see. Grant's skills are based on psychological principles, yes, but it's more than that. He can read things that even counselors, therapists, and psychologists can't.
What does your smile say about the month you were born? Might your laugh say something about your favorite color?
HOW LONG IS THE SHOW?
MENTAL is customizable to fit the time frame that best suits your event. You get the choice of a 30-minute, 45-minute, 1-hour, or 1 1/2 hour duration. Not sure which time-frame is most appropriate to your conference or company party? Click below and we'll provide some insight.
WHAT AGE IS RECOMMENDED FOR MENTAL?
Our show, MENTAL, was written with the corporate audience in mind. That said, it is appropriate for all ages.
Mentalism requires a more mature audience than, say, a traditional magic show. MENTAL stimulates the mind and makes you question what the human brain is really capable of. We find that most younger audiences lack the capacity to fully appreciate it.
As a result, we do not recommend MENTAL to most audiences under the age of 15.
IS A MENTALIST THE SAME THING AS A PSYCHIC?
No. A psychic claims supernatural ability relating to or denoting faculties or phenomena that are apparently inexplicable by natural laws, especially involving telepathy or clairvoyance.
Grant Price produces the same results, but by entirely natural means. His abilities come purely from an acute knowledge of human behavior and a keen sense of observation. Nothing Grant Price does is considered, in any way, to be psychic.
Also, *cough* psychics are *cough* fake *cough cough*
HOW MUCH DOES IT COST TO BOOK MENTAL?
MENTAL starts at $1700 plus travel expenses. Click the button below to get a custom quote.