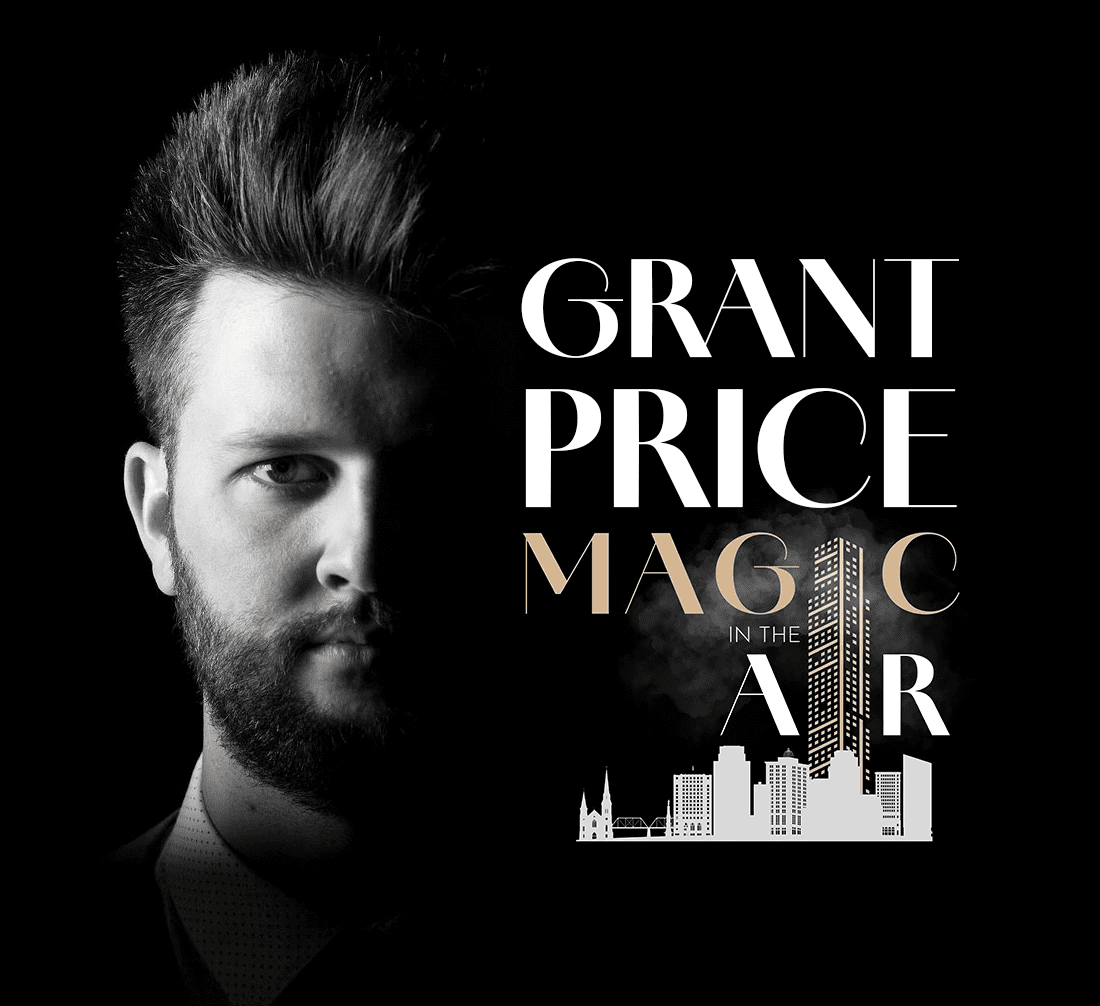 777 Main Street, Fort Worth TX 76102
November ticket sales have ended.
Get on the Early Access List for the next show
Get access to tickets two hours before the general public by signing up below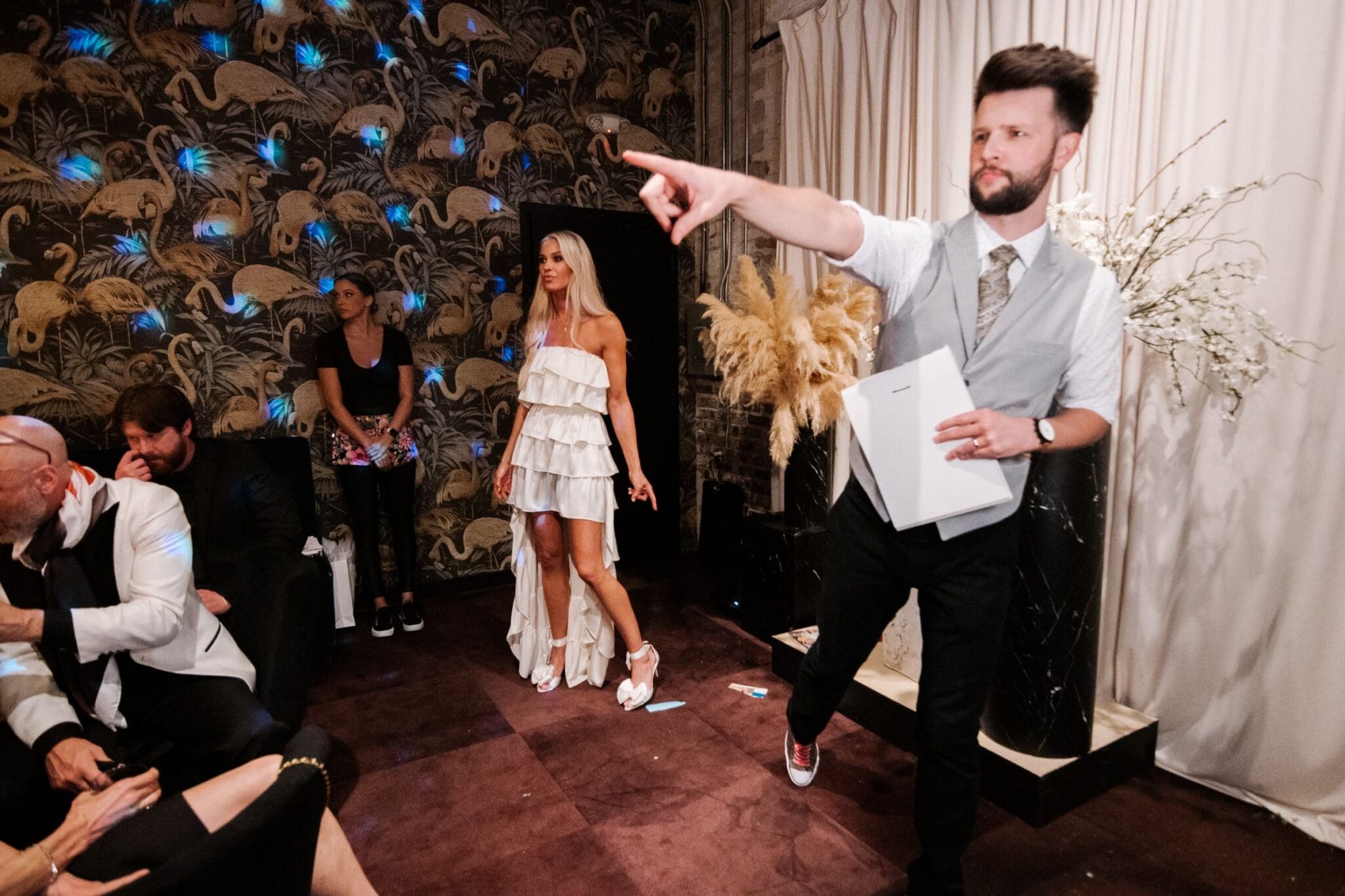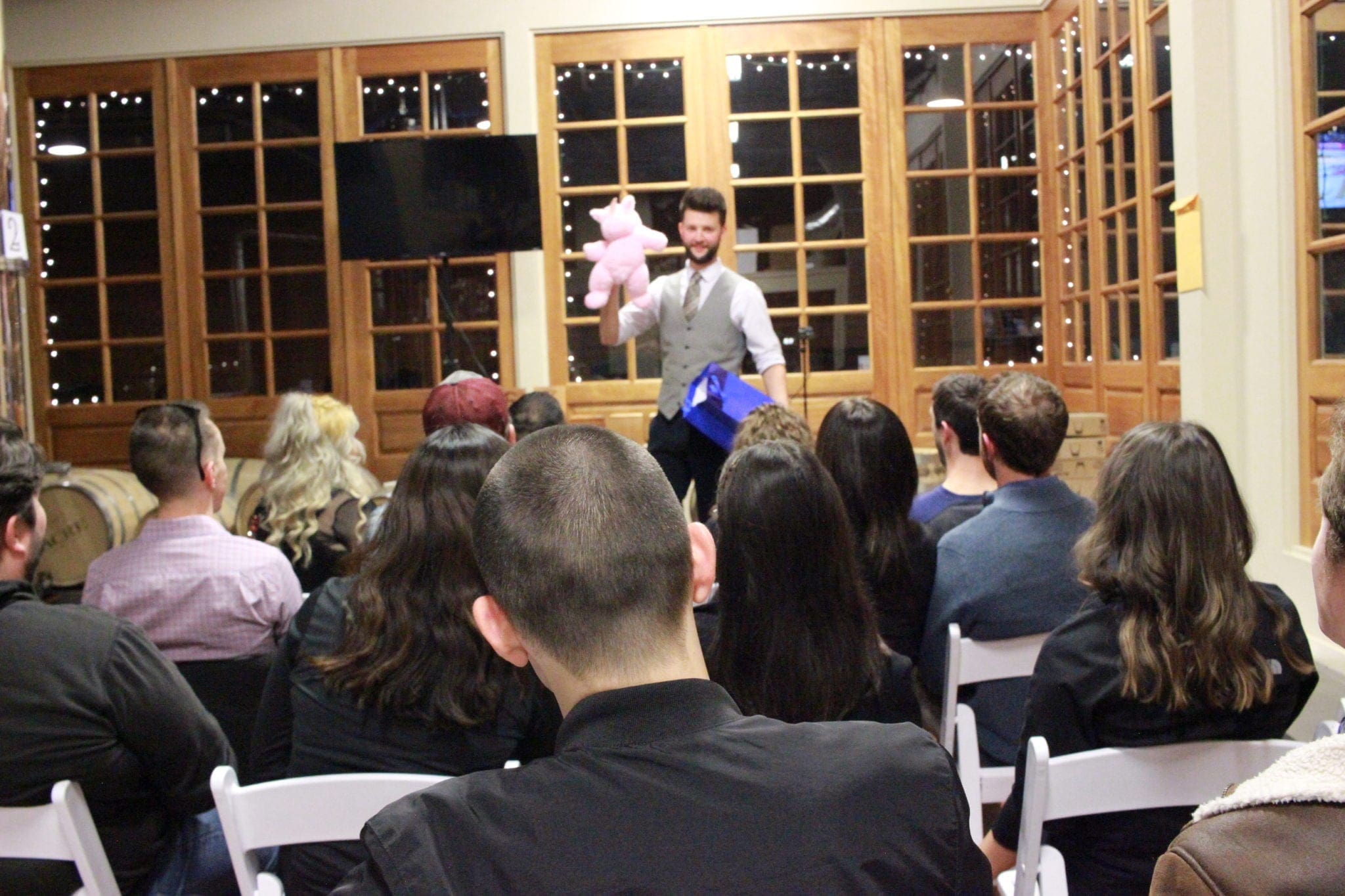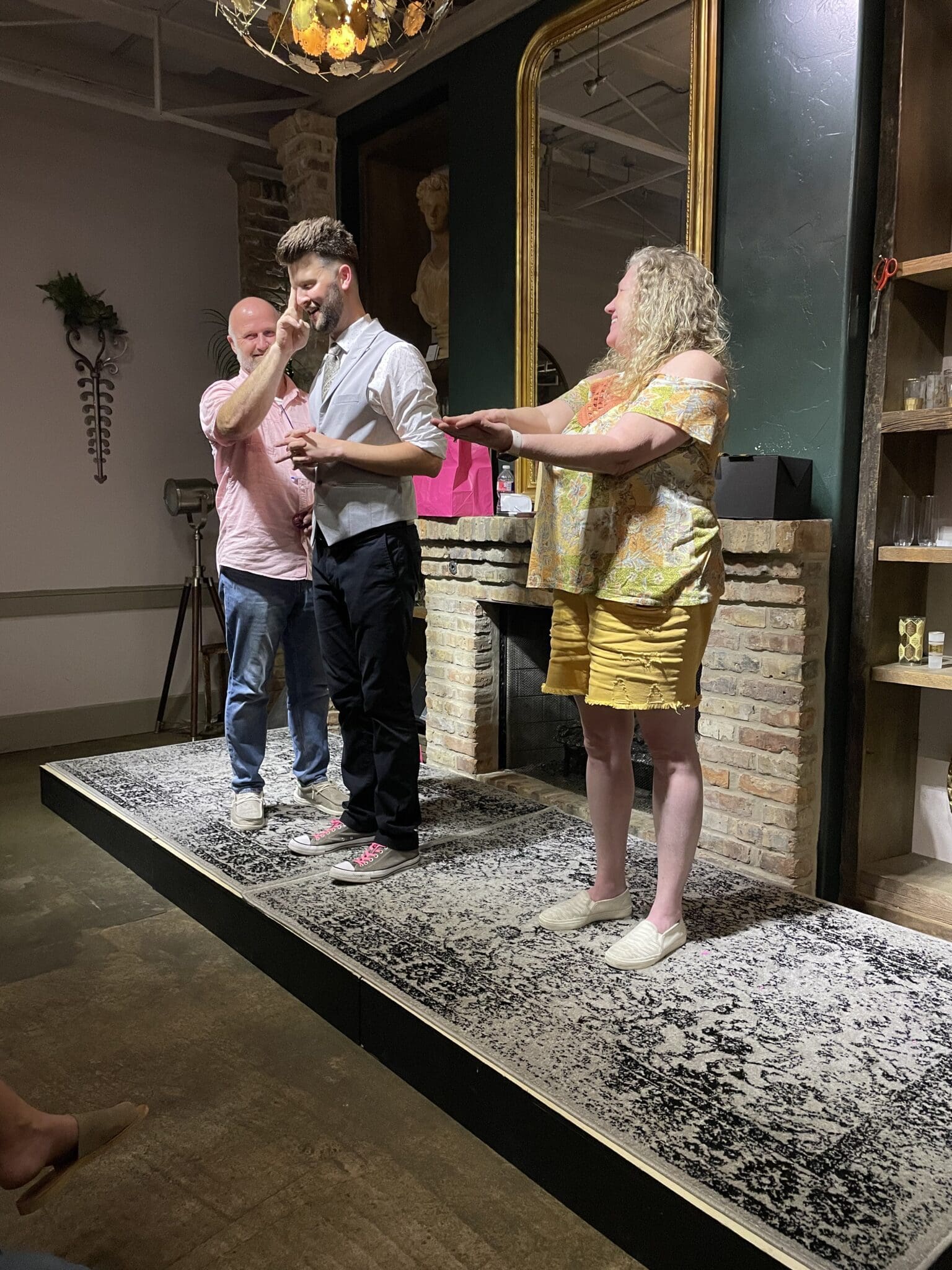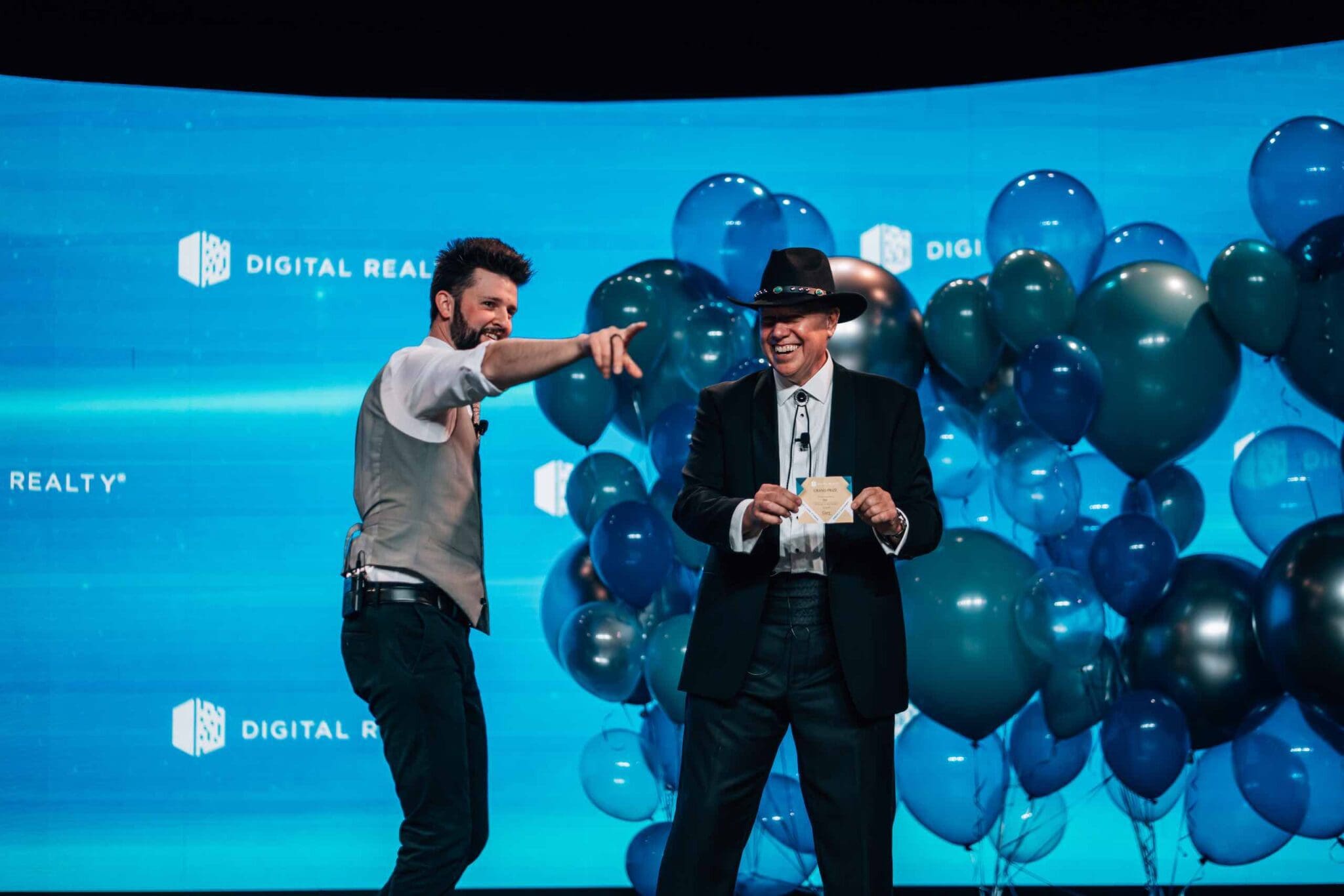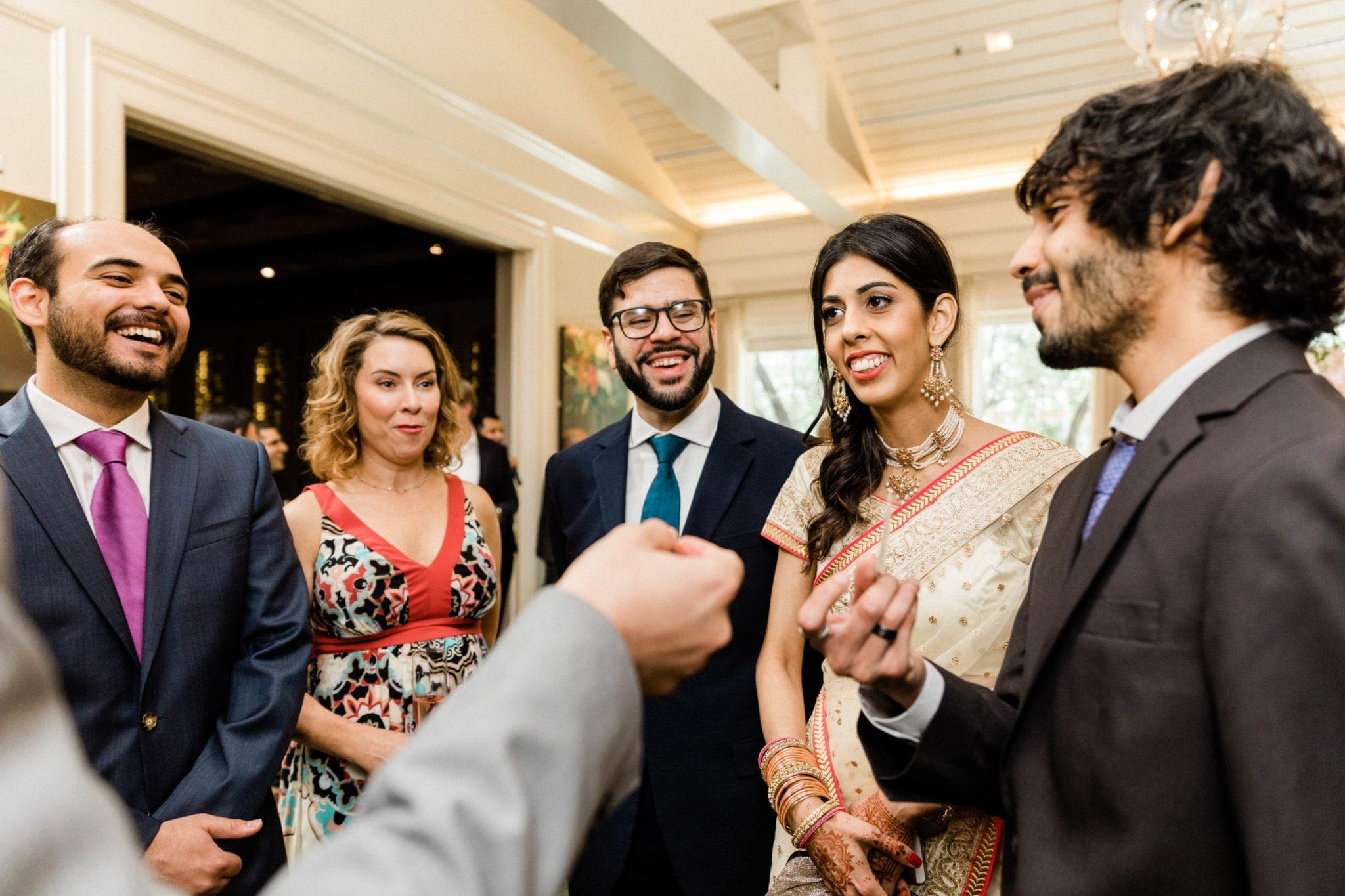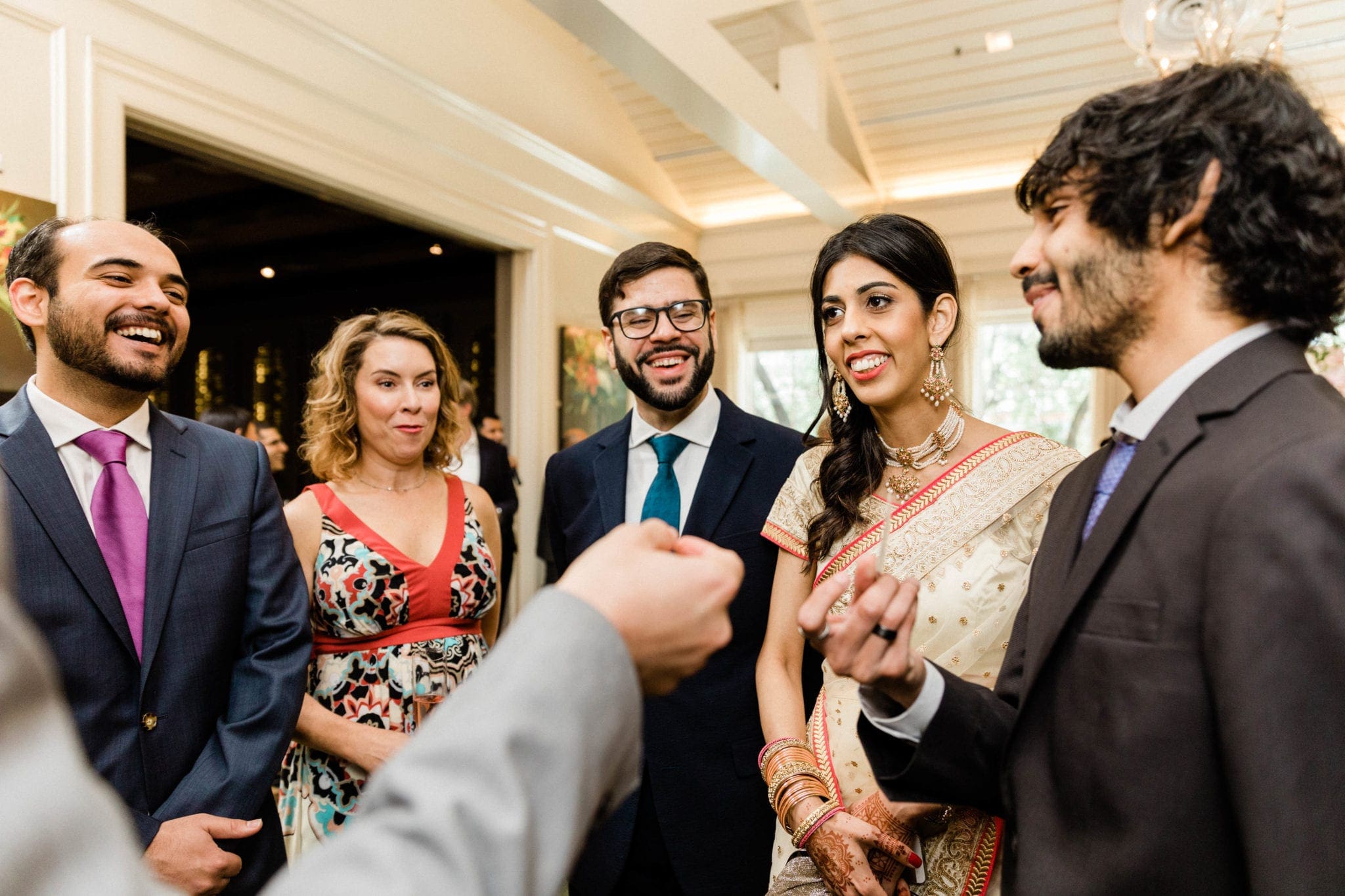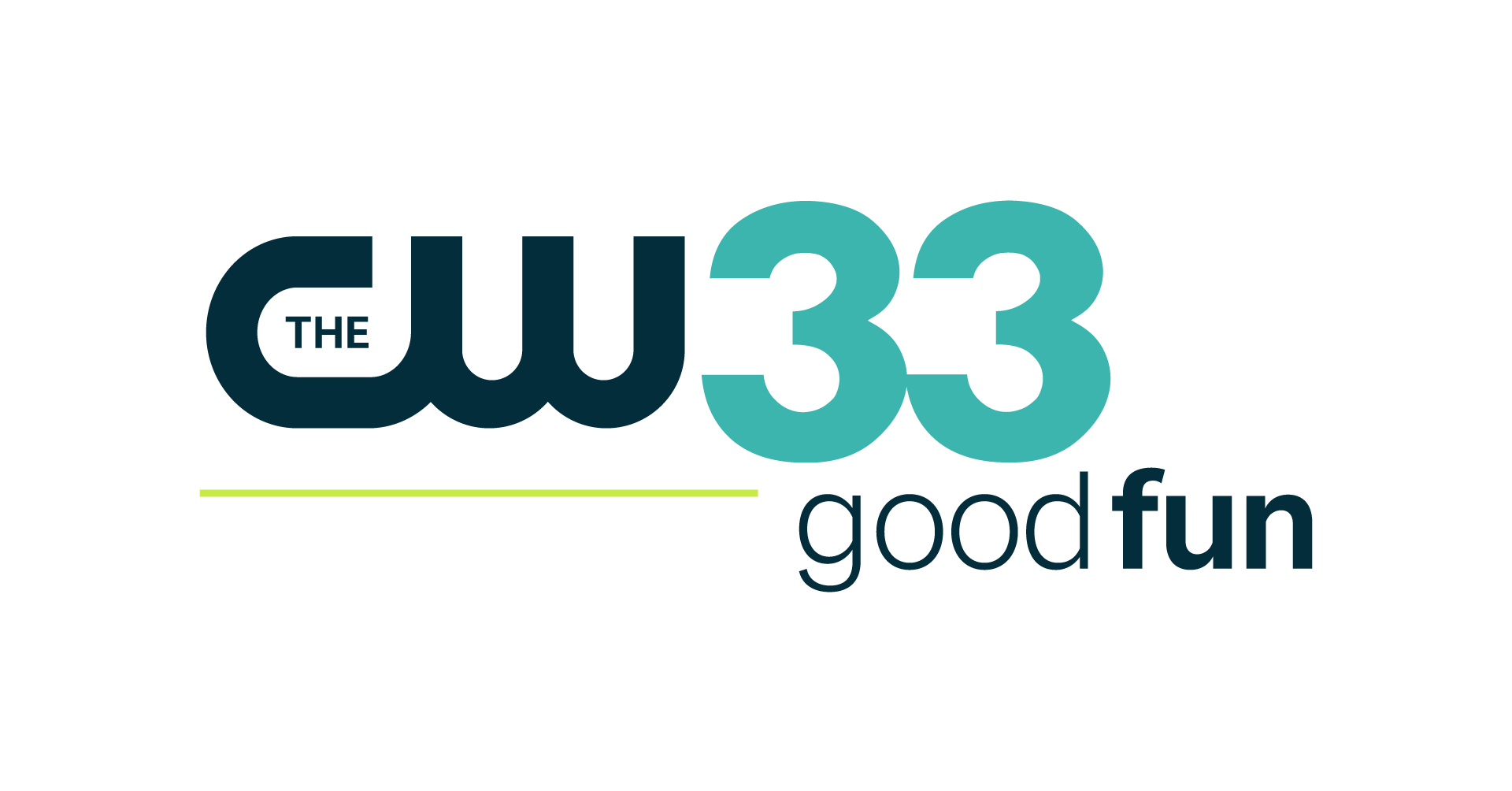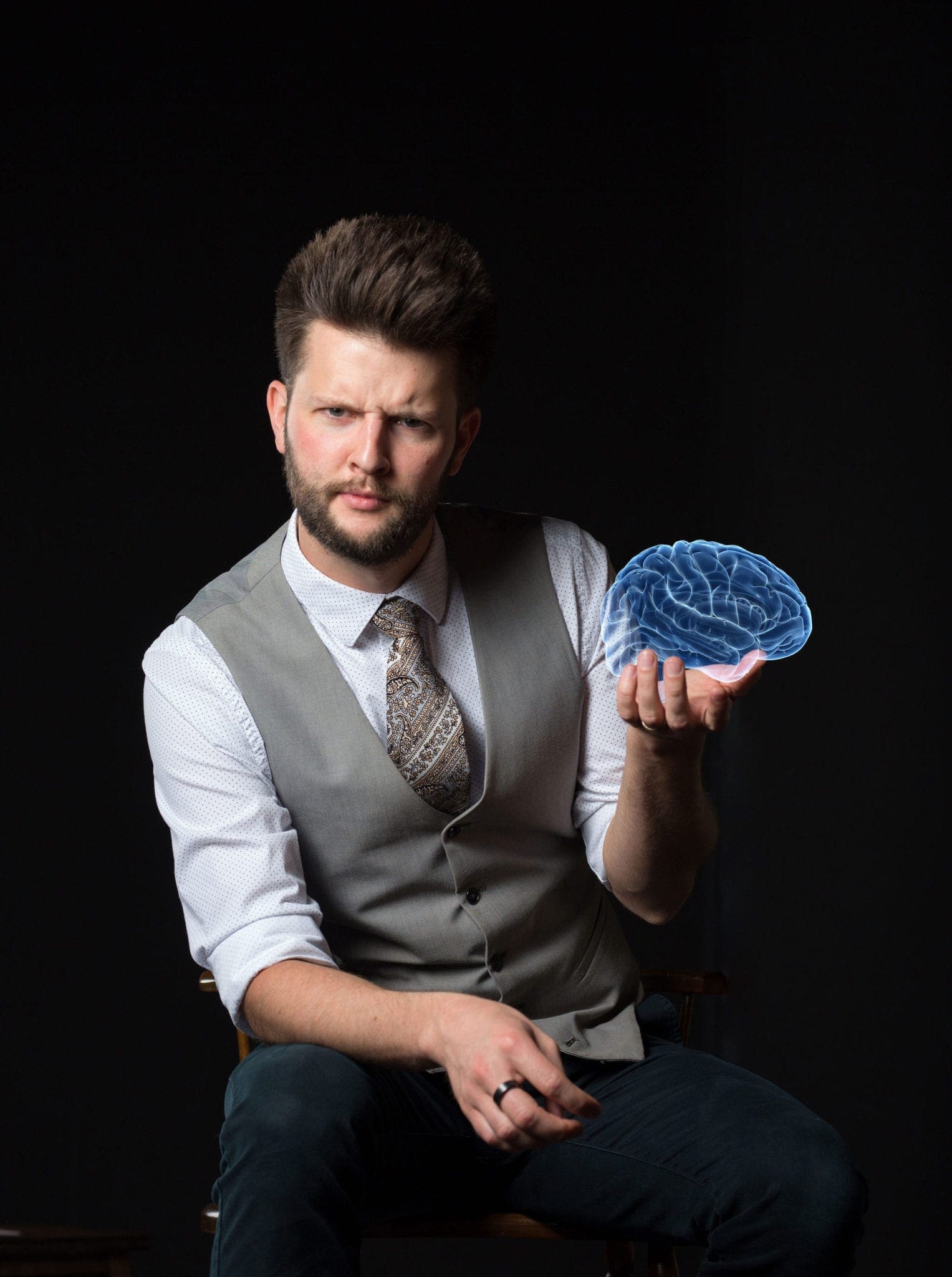 Mind Reading & Comedy with Grant Price
Hilarious comedy (and some dad jokes)
Keeping it intimate with only 60 seats
Enchanting skyline view from 40-floors in the air
THE PERFECT DATE NIGHT IN FORT WORTH
Prepare yourself for a delightful evening with Mentalist Grant Price at the Petroleum Club of Fort Worth. Watch very closely and be amazed as Grant presents his show of comedy and impossible mind reading up in the clouds.
Grab a drink and enjoy this 75-minute show chocked full of interactive magic. With only 60 seats, you will not just be sitting close to the magic, you will be an active participant in making the magic come alive.
Whether you're having your mind read by Grant himself, reading another audience member's mind, or both, everyone will be right in the middle of the action from start to finish. This is a lighthearted, mind blowing spectacle of psychological illusions taking place right in the heart of the Funky Town.
Frequently Asked Questions
What is the age requirement?
Magic in the Air is performed in the iconic Petroleum Club of Fort Worth and is specifically catered towards adults. Alcohol is served, all guests are requested to wear business casual or cocktail attire, and there is no intermission. Due to the environment this creates, attendees must be at least 12 years old.
Is there a Dress Code?
The recommended dress code is business casual or cocktail attire. In order to maintain the proper atmosphere, please do not arrive in apparel such as athletic shorts, tank tops or baseball caps.
What time should I arrive?
We suggest arriving 30-60 minutes before your scheduled showtime. Show room doors open at 6:00 PM (for the 7:00 PM showing) and 8:15 PM (for the 9:00 PM showing).
When does the show begin?
The 7:00 PM performance begins promptly at 7:00 PM.
The 9:00 PM performance begins closer 9:15 PM in order to give staff ample time to reset the room.
Are video and photography allowed during the performance?
No. During the performance, video and photography are strictly prohibited.
May I purchase drinks and food? If so, where?
A cash bar will be provided (no credit cards). Drinks are permitted into the performance space. Food is not available for purchase nor allowed in the show room.
How long is the show?
The performance runs 75 minutes. There is no intermission. 
Is there any "blue" material or profanity?
No. Grant does not use suggestive or "blue" material in the performance. Additionally, he will not use profanity. The show is clean from beginning to end.
What are my parking options?
Do I need to bring my tickets?
No need to print a physical copy of your tickets. The host will check you in using the ticket purchaser's name or the ticket email on your phone.
What is your refund policy?
All ticket sales are final.