Remember names. Win clients. Stop losing sales.




"I JUST HAVE A BAD MEMORY"
Trying (and failing) to remember a person's name is embarrassing. It makes a bad first impression. It's awkward. It appears cold or apathetic. It can feel like there is no solution.
The LIE: "If I can't remember names now, I never will. I just have a bad memory."
The TRUTH: You don't have a bad memory, you just haven't learned the right trick… yet.
Many people believe that they simply have a 'bad memory'. Corporate Magician Grant Price was exactly where you are. Grant struggled to remember names for years, despite his best efforts. As a mentalist, he finally learned the secret to recall ANY name.
Learn the simple secret of mentalism so that you can recall people's names with ease. Grant will reveal his trick so that you can avoid embarrassment and gain the confidence that comes with knowing a person's name every time.
FORGETTING NAMES IS NORMAL, DON'T BE NORMAL
You hear it all the time, "I'm sorry, what's your name again? I'm so bad with names." It's normal. Most people can't remember a person's name to save their life. Most have tried, but sheer wrote memory won't do the trick. When you talk about improving your memory, many people bring up words like "Mnemonics" or "Mind Palace". It sounds daunting, like something you could never learn. Here's the good news, Grant Price has taken what was once known to be extremely difficult and simplified it. He calls it the C.A.R.E. method. With Grant's method, you don't have to be a genius – in fact, you can have a below-average memory (like Grant does) and use this method. As soon as you learn the C.A.R.E. method, you will begin to stand out from your competition, gain confidence, and boost sales.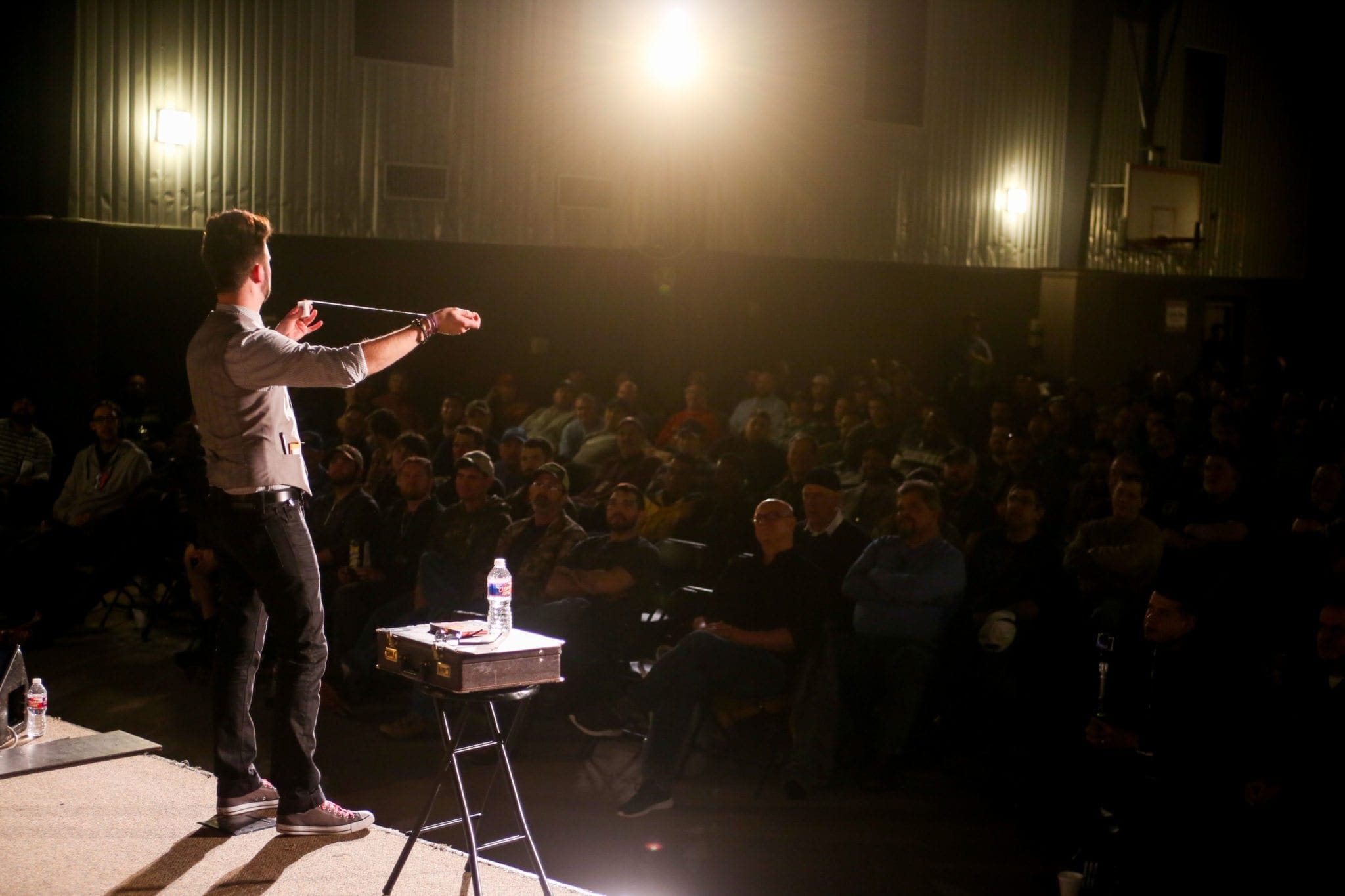 Everyone Can Read Minds And Grant Price Can Show You How
Grant has plenty of lessons to share about the way we interact with each other and how our attitudes can affect the people we come across. In his show, Grant explains how we are all capable of mind reading and how to use that in order to better the lives of family members, fellow employees, and customers. He will keep your audience fully engaged until the curtains close. Grant's combination of humor, magic, and mind reading will be the perfect addition to your next corporate event!
A Mind Reader Who Leaves You With This