WARNING: THIS ISN'T A CATCHY TITLE TO GET YOUR ATTENTION.
MAGIC ON MAGNOLIA ISN'T THE TYPE OF SHOW YOU THINK IT IS.
Magic on Magnolia is a show with only 14 attendees, seated around a table with Magician Grant Price.
Sure, Grant will mesmerize you with the expected sleight-of-hand and unexplainable mind reading, but that's not the best part of the night.
When you attend this show, you get to both spectate and participate directly in the performance. No one is left out, everyone is part of the experience. You'll see things and do things you can't explain. Like, there's that one moment when the whole audience is able to… well, I guess you'll have to see it to find out.
NEXT SHOWS
(click a time to get your tickets)
Magical Date Night Experience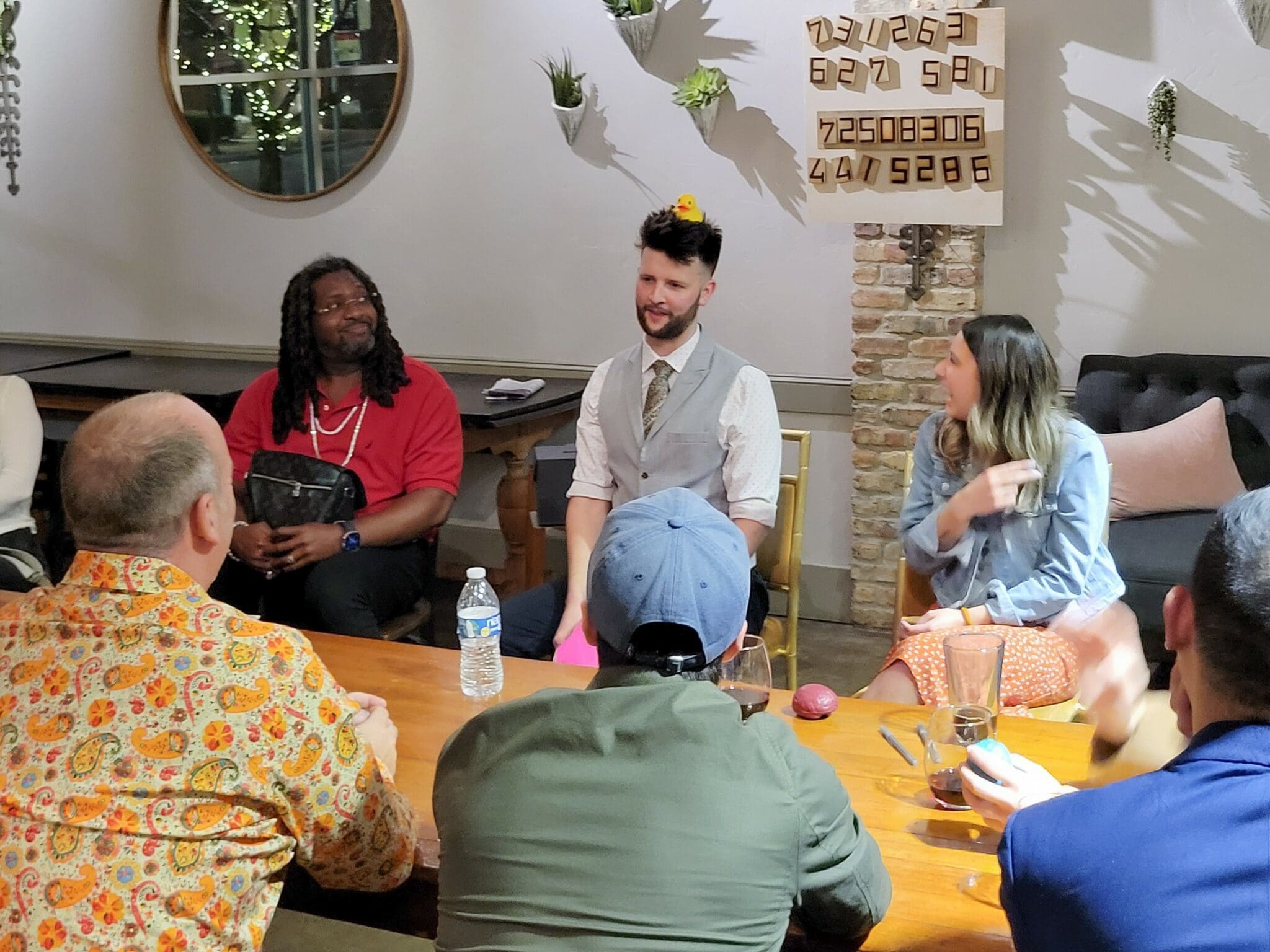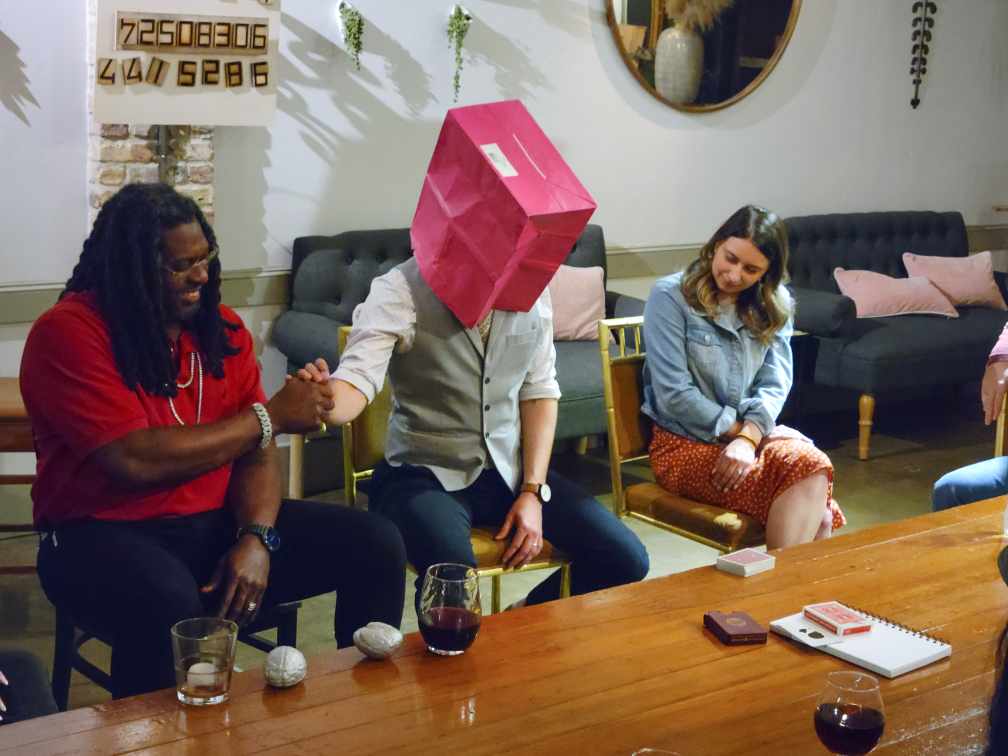 70-minutes of enchanting mind reading,
mystifying magic, & nonstop comedy
A five-star experience, with 14 of your
newest friends, that you will not soon forget.
The Perfect Night Out
Magic on Magnolia is 70-minutes of mystifying wonder, impossible mind reading, head-scratching card manipulation, and laughs — lots of laughs. Located at BREWED in the Cultural District of Fort Worth, Magic on Magnolia is the only show of its genre in Funky Town. All tickets include a beer or wine upon your arrival. Additional drinks will be available for purchase at the bar. Seating is on a first-come, first-served basis. Lucky for you, with only 14 seats, there isn't a bad view in the house.