Mentalist Grant Price gives your audience the gift of wonder, helping you crush your event
MEET YOUR NEXT WOW FACTOR
Magician Grant Price's Happy Clients Like you, Magician Grant Price measures event success by the smiles of your guests
You crushed it. You were honest, humble, and entertaining... Everyone just loved it and had a blast!
People were blown away... a truly unique experience that we all shared in and will remember for years. It was the perfect way to start our week!
A Mind Blowing, Mind Numbing, Mind Reading Experience
MENTAL is a one of a kind magic and mind reading show featuring Mentalist Grant Price. Grant will enthrall you with his unique presentation of thought reading and telepathy. He will read your mind, influence your behavior, and predict the outcome of even the smallest decisions. He knows your credit card number and he can even unlock
your
phone with
his
fingerprint. Add a little insanity to your next event with MENTAL. Provide your company a
break
from the ordinary and make them question what is real. Don't trust your eyes… or your ears… matter of fact, don't trust any of your senses when Grant Price is on stage. Grant Price presents MENTAL, a show designed to make you question just what is possible.
Don't blink. Don't think. He's MENTAL.
MENTAL comes highly recommended from both magicians and audiences alike. Click below and let us make your next event the most memorable of the year.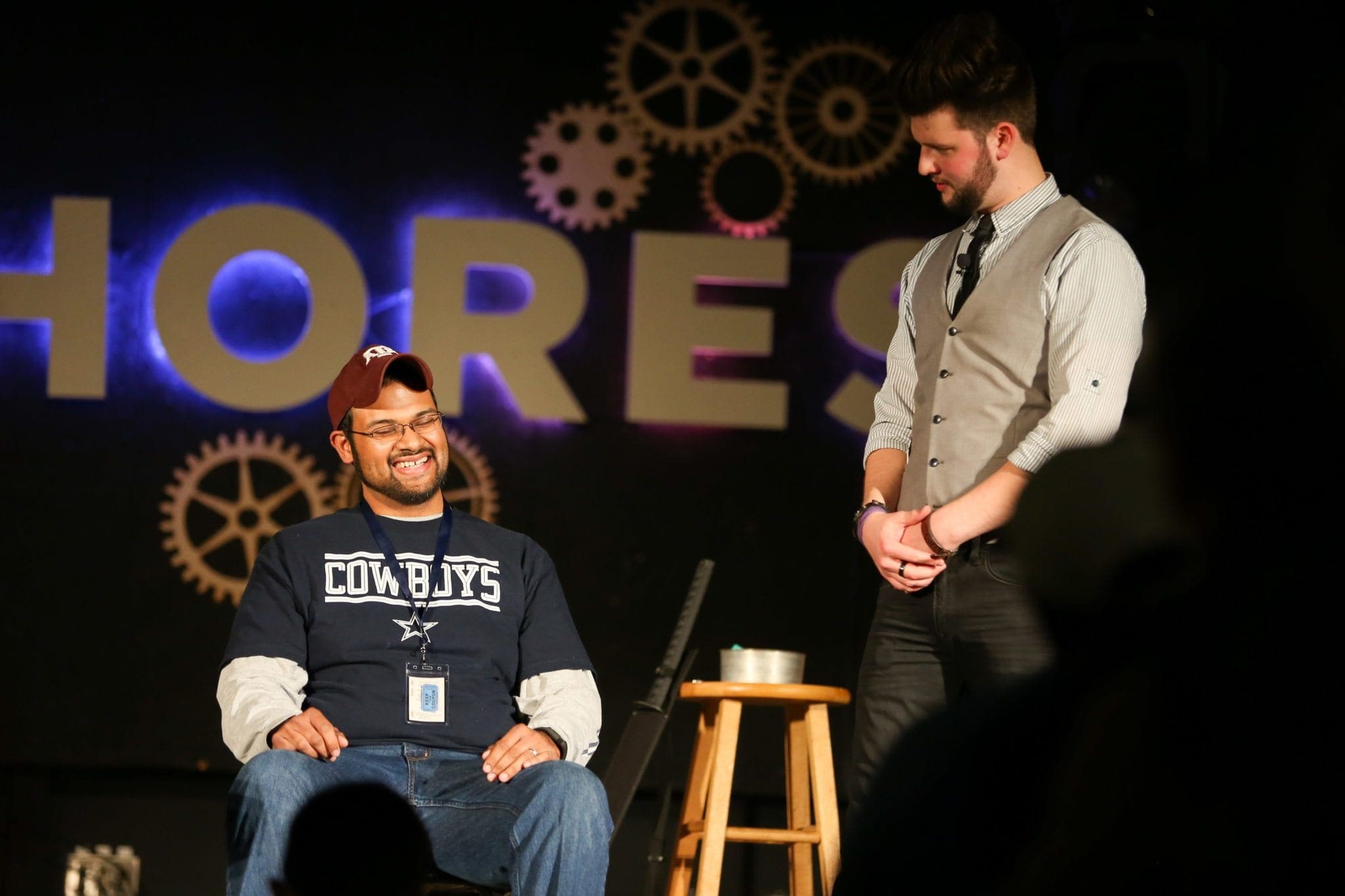 Grant Price Reads You Like A Book
Grant Price presents a unique style of impossible mind reading and magic will leave you scrambling to pick up your jaw off the floor. Walk into MENTAL prepared for a world of mind-numbing feats. Grant approaches the stage armed with nothing but his mind and a notepad- even so, you will be in suspense until the curtains close. Exploring the possibilities of the human brain, Grant will read your thoughts, predict the future, and cause your senses to be in disarray; he can even do it blindfolded. This is MENTAL.