CAPTIVATING MAGIC AND MIND READING FOR YOUR YOUTH EVENT
Capture the attention of your audience with the help of a youth event magician
Engaging Magic That Your Audience Can't Stop Watching
You have been planning this event for months and now you have to transition from event planning to keeping your guests engaged. What if you didn't have to take on the full burden of holding the attention of your audience all night? What if someone could take on part of that for you? Hire youth event magician Grant Price to entertain at your next venue for your youth group or school event and he will captivate them for over an hour. For your youth event, you want someone who performs revolutionary magic; Magic with a twist. Grant can entertain and, yes, even captivate the audience at your next youth event. Give your youth event that special appeal with a youth event magician who will not disappoint.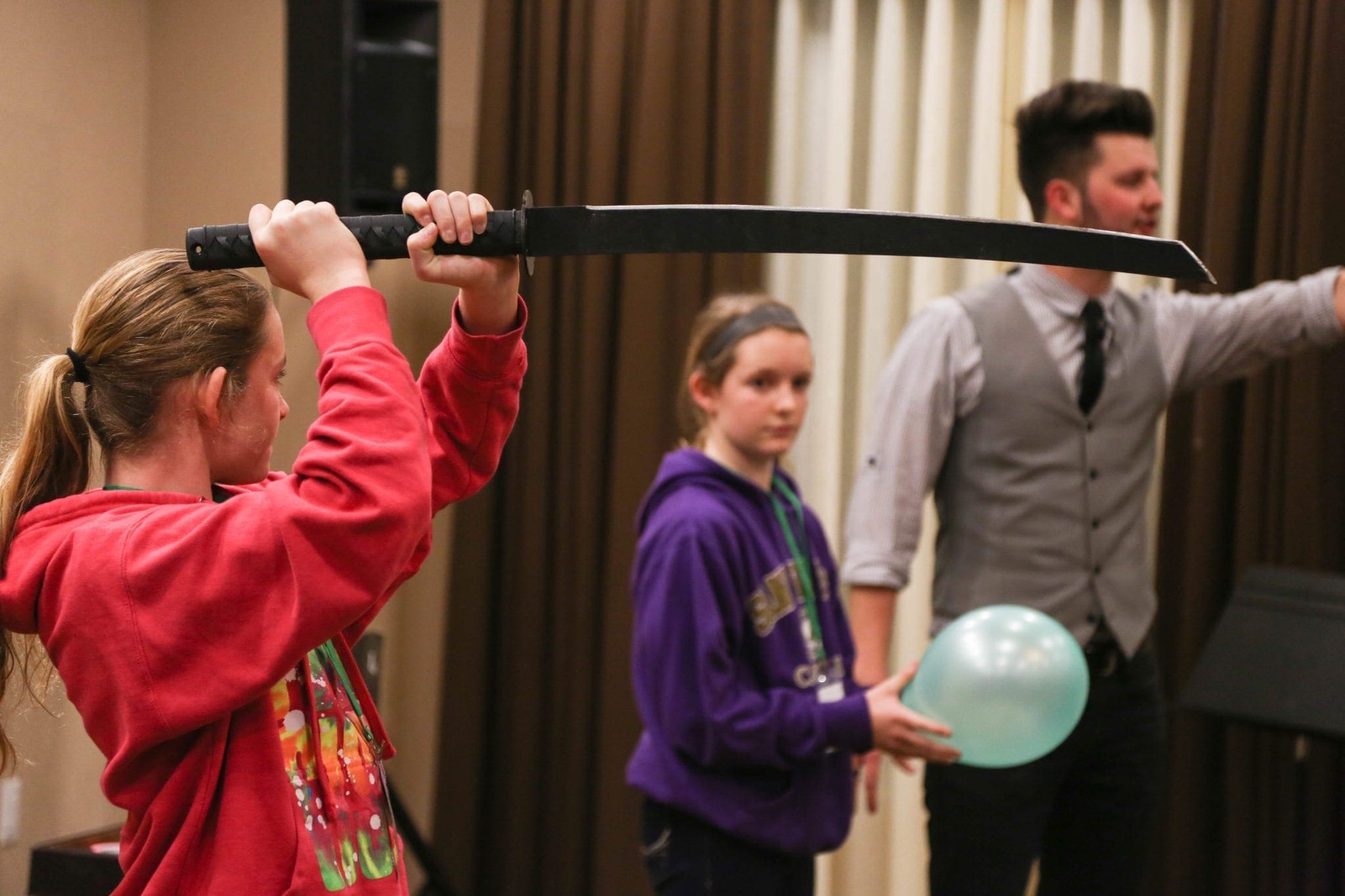 Clean Youth Event Magician
Grant's show is 100% clean, safe, and family friendly. It is approved for audiences of all ages. Grant will never use profanity or off-color jokes in his shows. Please note, while each show is suitable for children, some of the performances may be more difficult for younger audiences to understand. We recommend the show for most audiences over the age of 10.